Our Associates
Exodus Dental Care has strategic tie ups with leading Dental Clinics, Resorts and Dental material manufacturing companies around the world and is in the process of formulating tie-ups with many more. Our associate clinics world-wide will enable us to arrange for your follow-up treatment at your convenient location. We have associated with the best resorts in Wayanad that will ensure you that you get a comfortable stay whilst you are undergoing treatment at Exodus. Our associate Dental manufacturing Companies will make sure that you get speedy delivery of high quality dental prosthesis.
Click on the companies below for more information.
Associate Clinics

Ansh Dental Clinic
Office No 109, Markaz View Building
Opp. Excel Industries
SV road
Jogeshwary West
Mumbai – 400102
Email : Anshdental2010@yahoo.in
Ph : 912226787742
http://www.anshdental.com
Ayurveda & wellness associates


Tourism Associates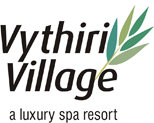 Vythiri Village
NH-212, Near Vythiri Town, Vythiri P.O
Wayanad – 673 576, Kerala, India
Ph: +91 4936 256 716 / 717 / 718 /719
Fax: +91 4936 256 720
Email : reservations@vythirivillage.com
http://www.vythirivillage.com
Associate Companies

Dentcare Dental Lab Pvt.Ltd.
Moovattupuzha - 686 661 Ernakulam, Kerala Phone : + 91 485 2835112, 2835113, 2836113,2836112 Email : info@dentcaredental.com
http://dentcaredental.com

Copyright © All right reserved 2013, Exodus Dental Care
powered by