Unattractive Smile
Looking to change your career? Need to impress? Worried about your smile? Don't let an unattractive smile keep you back. Often first impressions are lasting…?
While an unattractive smile is not technically an oral health condition, it is considered a dental problem by people who are unhappy with their smile. It is also a major reason that many patients seek dental treatment.

An unattractive smile can really lower a person's self-esteem. Luckily, with today's technologies and developments, anyone can have a beautiful smile. Whether it is teeth whitening, dental implants, orthodontics or other cosmetic dental work, chances are that your dentist can give you the smile of your dreams.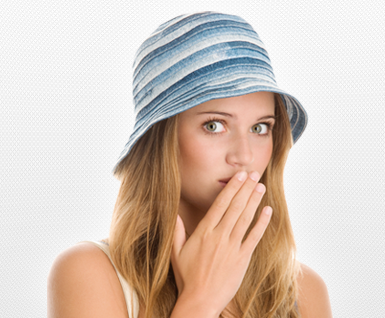 Major reasons for Unattractive smile
Straightness of the teeth
Sincerity of smile
Missing teeth
Sparkle of smile
Cleanliness of the teeth
What are the causes make your smile Unattractive?
Dirty teeth
Gaps and spaces in teeth
Cavities
Gummy smile
Decaying teeth
Corked teeth
Missing teeth
Discolored yellow or stained teeth
How Unattractive smile affects your personal and professional life?
Seeing a smile creates what is termed as a `halo' effect, helping us to remember other happy events more vividly, feel more optimistic, more positive and more motivated. We have long been drawing attention to the fact that smiling increases happiness both in yourself and those around you, so it is good to receive the backing of this scientific research.

A healthy smile can improve your confidence, help you make friends and help you to succeed in your career, so you need to keep it looking its best. Hopefully this research will get more people thinking about their oral health.
Virtually, The layman's perception about smile is
A smile is an important social asset.
96% of adults believe an attractive smile makes a person more appealing to members of the opposite sex.
Three-quarters (74%) of adults feels an unattractive smile can hurt a person's chances for career success.
How to make your smile beautiful?
If you're feeling somewhat self-conscious about your teeth, or just want to improve your smile, cosmetic dental treatments may be the answer to have a more beautiful, confident smile.

Cosmetic dentistry has become very popular in the last several years because patients are becoming more and more focused on improving their overall health by having a healthier, whiter, more radiant smile.
Virtually, The layman's perception about smile is
Teeth Whitening

Bleaching lightens teeth that have been stained or discolored by age, drink, and smoking. Teeth darkened due to injury or taking certain medications can also be bleached, but the effectiveness depends on the degree of staining present.

Composite (tooth-colored) Fillings

Composite fillings are now widely used instead of amalgam (silver) fillings to repair teeth with cavities. It is also used to repair chipped, broken, or discolored teeth. This type of filling is also very useful to fill in gaps between the teeth.

Porcelain Crowns

A crown is a tooth-colored, custom-made cap that encases the entire tooth surface restoring it to its original shape and size. It will protect and strengthen teeth that cannot be restored with fillings or other types of restorations. They are ideal for teeth that have large, fractured or broken fillings and also for those that are badly decayed.

Porcelain Veneers

Veneers are thin custom-made, tooth-colored shells bonded onto the front surface of teeth to create a beautiful individual smile. They can help by restoring or camouflage the damaged discolored, poorly shaped, or misaligned teeth. It requires minimal tooth structure to be removed from the surface of the tooth.

Dental Implants

Dental implants are artificial roots that are surgically placed into the jaw to replace one or more missing teeth. Ceramic crowns, bridges, and dentures can be made specifically to fit and attach to implants, giving patients a strong, stable, and durable solution to removable dental appliances.

Copyright © All right reserved 2013, Exodus Dental Care
powered by